Julianne Maslabey, RP, RMFT
Welcome to Safe Harbour Psychotherapy, where I hope you find a refuge from the storms of your life and a safe place to heal. My name is Julianne Maslabey and I am the founder of Safe Harbour Psychotherapy. I too have experienced many of the traumatic losses and issues I now help my clients with. I know first-hand how hopeless one can feel after a major loss but also how we as human beings have the wonderful capacity to heal from trauma, especially when we are able to connect with a caring other.
I am a Registered Psychotherapist and Registered Marriage and Family Therapist. I am the only marriage therapist in Canada that is certified in Transformative Couples Therapy (learn more at transformativecouplestherapy.com).  I hold a Master of Divinity with a major in Counselling and have taken numerous post-graduate training programs in individual psychotherapy. I have a total of 30 years of experience helping people cope with crises. This includes many years of pastoral care and counselling, working in agency settings, for EAP companies and in private practice.
I have been trained in many therapeutic models such as Transformative Couples Therapy, Accelerated Experiential Dynamic Psychotherapy (AEDP), Cognitive Behavioural Therapy (CBT), Solution Focused Therapy, Narrative Therapy, Emotionally Focused Therapy and Family Systems Therapy. Each one of these models has added valuable insight into my work and informs choices of interventions I use for each client. My mission is to help clients increase self-awareness and change how they think, feel and act. I am constantly learning and growing as a therapist by taking part in regular training programs so that I can incorporate the latest developments in affective neuroscience and attachment theory into my work.
As we work together in a session, I help you experience more positive emotions, rather than just talking about it! I look forward to meeting you. I am enriched by each one of my clients in a very special way as I witness the courage and vulnerability that we share together in the journey towards healing.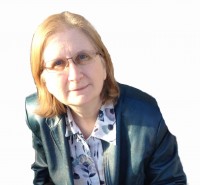 Christine Davis, Ph.D., C. Psych.
Dr. Davis can be reached directly at 905 327-0689.
I am a registered psychologist with over twenty years experience as a psychotherapist. It is my great pleasure to be back in the Niagara area (where I grew up) providing services through Safe Harbour Psychotherapy.
For many years, I worked within the Ontario health care system, initially with individuals struggling to overcome addiction (at Toronto's Addiction Research Foundation) and then with those facing the daunting reality of a cancer diagnosis and treatment (at Sunnybrook and William Osler Health Centres). In both areas, my focus was helping clients cope with their fears, their despair, their sense of loss and helplessness. My goal was to assist them in finding the hope and optimism that their lives could be meaningful and fulfilling in spite of what might seem to be overwhelming personal suffering.
As a therapist, I have a deep respect for every person's right to pursue their own course in life. One of my core therapeutic principles is that my role is one of a witness and a guide – I am someone who can provide a different perspective and experience for individuals in turmoil, but also someone who knows that every person finds their own purpose and charts their own journey in life. My practice is grounded in my strong personal values of respect, compassion, and care for self and others.
In my therapeutic work, I draw from many clinical approaches (emotion-focussed, existential, cognitive-behavioural), with the goal of meeting the unique needs of each client. I believe that therapeutic change evolves out of a safe, nonjudgmental relationship that fosters acceptance and understanding.
Some areas in which I have expertise include:
Coping with medical illness and treatment
Issues of loss and bereavement
Healing after traumatic injury or experience
Living with chronic depression, anxiety, or physical impairment
Facing the challenges of returning to work after illness or injury
Recovery from addiction
Services by private practice psychologists are not covered by Ontario's health care plan. Many individuals have some coverage through their employee health benefits. My fee schedule is flexible, based on providing maximum service within a client's financial resources/constraints.
Myra Rados, RP, DTATI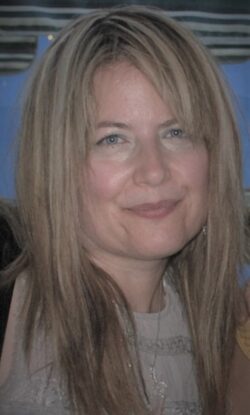 Myra can be reached at 289-968-5715.
Myra is a Registered Psychotherapist, a Professional Art Therapist, DTATI, a Sandplay Practitioner (CAST-Intern) and a MARI Practitioner. She obtained her Masters' Level Diploma from the Toronto Art Therapy Institute in Toronto (TATI), Ontario—the first recognized private art therapy program founded by Dr. Martin Fischer in 1968.  Myra holds an Hon. B.Sc. Degree in Psychology from the UofT and a Masters' Level Certificate in Adult Education from OISE, Toronto. She practices under the supervision of Sharona Bookbinder Doctor of Art Therapy, RP, DTATI,  at Safe Harbour Psychotherapy, Ontario.
Myra provides a comprehensive range of psychotherapeutic and psychodynamic art therapy approaches for children, adults and families. She offers  groups and individuals art therapy who suffer from severe mental illness, anxiety, grief and loss, trauma, existential crises and specializes in workplace mental health for the prevention and mitigation of work-stress and anxiety for frontline employees.
In addition to art therapy, Myra is also a trained Kalffian Sandplay Practitioner Intern (SPI), and is completing her practice hours through the Canadian Association for Sandplay Therapy (CAST).  Myra has a certificate in Guided Drawing© for healing trauma from the Institute of Sensorimotor Art Therapy (ISAT, Australia)—a neurological and somatic-based art therapy approach, avoiding re-traumatization. Current theoretical approaches in trauma, art therapy, sensorimotor therapy, positive psychology, sandplay therapy, Jungian analytical psychology, CBT and DBT may be incorporated on an individual or group basis.
Since 2017, she has practiced at two mental health agencies (children and adolescents), a community care centre for developmentally delayed clients (adults), in hospital (in-acute care/out-patient care for children, adolescents and adults/seniors), and she has serviced woman's shelters and a community arts centre working with children, adults/seniors, immigrants and LGBTQ+.  She continues to work at a residence for the care of severe mental illness, and provides both in-person and virtual care at the practice.
Myra pioneered the first Brief Mindfulness Art Therapy (Brief-MAT) intervention for critical incident stress in Canada (2019); combining recent research about workplace mental health, brief group therapy, positive psychology interventions (PPIs) (mindfulness and self-compassion) and art therapy for police members and frontline employees in Canada. She was awarded the Gilda Grossman Award (2021) for her work in this field, called the Healthy Minds at Work Project from the Toronto Art Therapy Institute.
Myra also offers arts-based assessments for children and adults, and MARI® (Mandala Assessment Research Instrument), which is a psychological assessment tool to treat trauma and aspects of individual consciousness/unconsciousness states/stages. MARI is applied in art and sandplay therapy. For more detail about her approach, please visit LAS at www.livingartsignatures.ca.