Julianne Maslabey, RP, RMFT
Welcome to Safe Harbour Psychotherapy, where I hope you find a refuge from the storms of your life and a safe place to heal.   My name is Julianne Maslabey and I am the founder of Safe Harbour Psychotherapy.  I too have experienced many of the traumatic losses and issues I now help my clients with.  I know first-hand how hopeless one can feel after a major loss but also how we as human beings have the wonderful capacity to heal from trauma, especially when we are able to connect with a caring other.
I am a Registered Psychotherapist and Registered Marriage and Family Therapist.  I am the only therapist in Canada that is certified in Transformative Couples Therapy (learn more at transformativecouplestherapy.com). I hold a Master of Divinity with a major in Counselling and have taken numerous post-graduate training programs in individual psychotherapy.  I have a total of 30 years of experience helping people cope with crises. This includes many years of pastoral care and counselling, working in agency settings, for EAP companies and in private practice.
I have been trained in many therapeutic models such as Transformative Couples Therapy, Accelerated Experiential Dynamic Psychotherapy (AEDP), Cognitive Behavioural Therapy (CBT), Solution Focused Therapy, Narrative Therapy, Emotionally Focused Therapy and Family Systems Therapy.  Each one of these models has added valuable insight into my work and informs choices of interventions I use for each client.  My mission is to help clients increase self-awareness and change how they think, feel and act.  I am constantly learning and growing as a therapist by taking part in regular AEDP training programs so that I can incorporate the latest developments in affective neuroscience and attachment theory into my work.
As we work together in a session, I help you experience more positive emotions, rather than just talking about it!  I look forward to meeting you.  I am enriched by each one of my clients in a very special way as I witness the courage and vulnerability that we share together in the journey towards healing.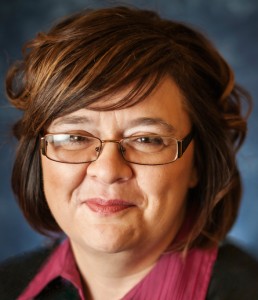 Madeleine Pryce, MDIV, RP

Individual, Couple and Family Therapist
Do you struggle with low self-esteem, anxiety, or depression? Have you suffered from sexual abuse or other forms of trauma? I am here to help. It takes courage to reach out for help when life is challenging. We all have difficulties at one time or another. The good news is that you don't have to go through your problems alone. I will provide a safe, supportive and non-judgmental environment where you can discuss your issues openly and honestly while being treated with respect, compassion and sensitivity. Take the first step and call for an appointment today.
In addition to my Masters Degree in Clinical Counselling which included training in Couple Therapy, Family Systems, Domestic Violence and Trauma, I have completed additional training with the Alternatives to Violence Project, Canada as well as training for those who have experienced childhood sexual abuse. Further, my own life experiences have contributed to my belief that learning and growth are part of a lifelong process for each and every one of us.
Most appointments accommodated within a week.  Now offering Saturday appointments.
---